Quality Piano and Composition Tutoring Services
Welcome to WKMT Ltd.
OUR APPROACH TO PIANO TEACHING
Our venues
We designed each one of our places to inspire. Each one of them has a theme. Kensington is Victorian, Camberwell is 60's, and Bermondsey is "The City".
The jewel of the crown of our venue collection is the WKMT Rectorate; sitting within the heart of one of Spains most beautiful and elegant ancient cities, Mondonedo. We use the rectorate mainly for intensive courses open to our London students.
Etos
At WKMT, we believe in a complete approach to music. Since 2010 that we are trying to ensure our students access a full musical experience when deciding to study with us at WKMT.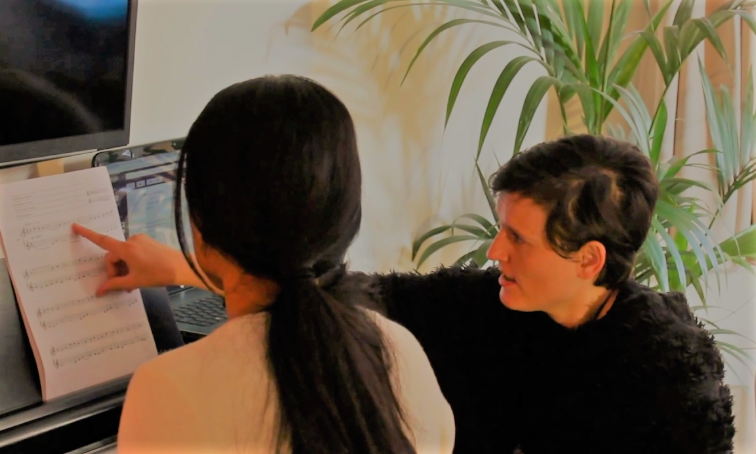 Piano technique
Our piano technique is widely known as one of the most effective ways of approaching the learning and the teaching of the piano. It is used by several of the best concert pianists in the world including Martha Argerich, Daniel Barenboim, Nelson Goerner, Bruno Leonardo Gelber and Sergio Tiempo amongst others.
Early ages students
Everyone passionate with piano is welcomed at WKMT. We count with professionals specialized in early ages that will provide a full programme of music stimulation to make their lessons interesting and fun, tailored to the student's specific age.
Piano lessons for adults
Piano lessons for adults are diametrically different from lessons for children. Although the learning process is the same, adult life is full of responsibilities and balancing work and family with the learning of an instrument is the challenge our teachers will help you.
At WKMT, we have ten years of experience in London, and we understand entirely the hectic life our students have. For that reason, Gisela Paterno, Kensington branch Director have created a platform entirely online specifically for adult learners that contain Units, modules, lessons, videos, exercises, music and quizzes, which provides structure to their learning process.
 This method allows adult learners to come straight after work or University to their sessions without having to carry around tons of books all day. Here you can find the website: 
https://www.learnmusic.eu/course-category/piano-courses/piano-beginners-courses/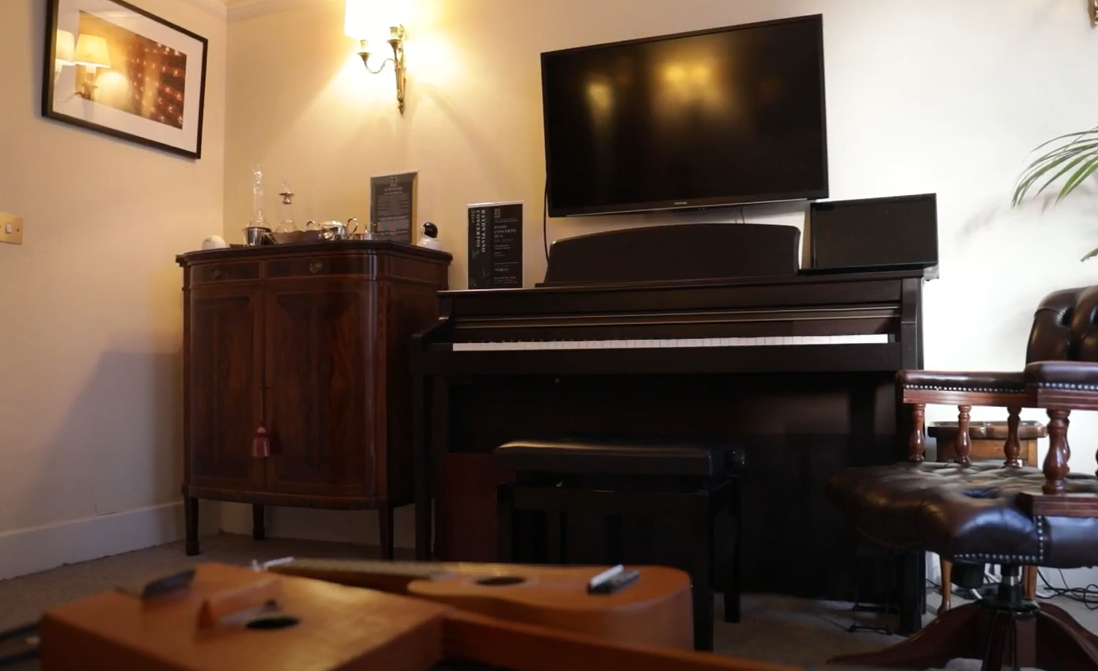 We have a system to support us
100% Consistent Piano Tutoring
Our syllabus
We offer the perfect blend to what the traditional continental music conservatoire and the British music Board Grading system to provide our students with the best of each one.
All students have their programmes which are approved by the Director, Juan Rezzuto, and supervised through exams with him. In this way, we ensure your progress.
Foundation Course
We bet on setting proper educational foundations. For that reason, all our beginner students are encouraged to go through our comprehensive Piano Lessons for Beginners course.
We designed this course after ten years of working in London with students o all levels and ages to bring them a step-by-step method to grant them the best foundation upon which they will build their future skills confidently and successfully.
Online Lessons: Everything you need in one click!
WKMT is the online studio that provides the highest standard, with teachers specially trained to provide the best service, along with a proper set-up with two cameras, high-quality sound and video. Everything from the comfort of your home.