We can help you
Find your WKMT Piano Teacher
Why should you trust us for your piano studies or your child's musical education?
You should trust us mainly because we are not just a piano-teacher directory. 
We are a real community of professionals aligned under a consistent teaching paradigm.
Our headquarters are in London. We are a real piano studio with more than ten years of experience teaching piano students of all levels and ages. 
Your lessons will benefit from the support of our academic framing, which grants them consistency and reliability. 
We are lead by a real concert pianist. Our director has more than ten years of experience teaching students in London and training piano teachers from all around the world.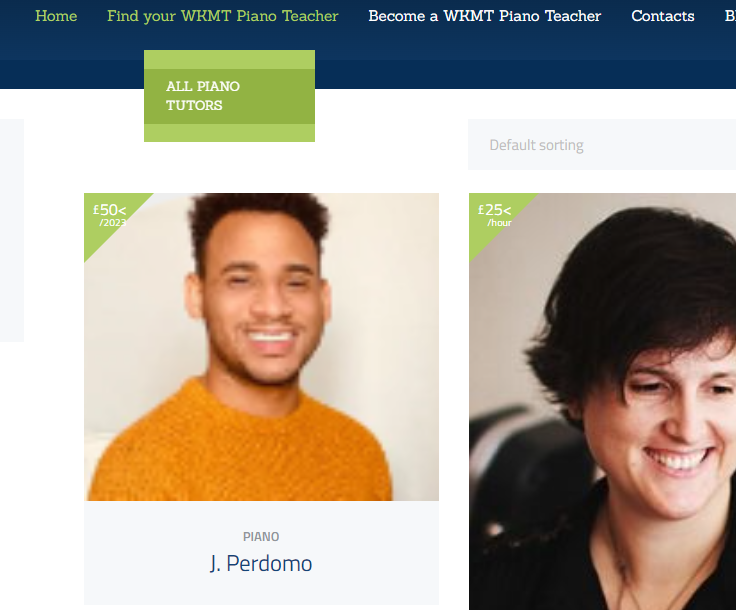 Enjoy Online Lessons with Tutors
Online Lessons
Get taught by the best
Anywhere in the UK
WKMT runs Uk's best organised online piano lessons from is headquarters.
The best set-up is used to provide students around the UK with remote professional piano tuition directly from London.
Our online students can access all our London-based activities remotely or in-person.
For more information, please visit www.wkmt.co.uk/online-piano-lessons
Find the Right Tutor for You
Featured Tutors